Past Events
Each full day conference is targeted at a unique industry and developed to answer the critical questions presently facing today's top organizations.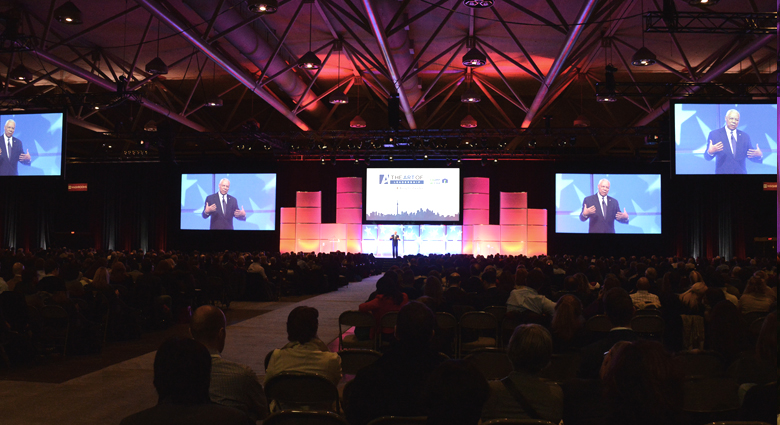 Available in major markets across Canada, The Art Of conferences attract an exclusive audience of over 20,000 business leaders, decision makers, and entrepreneurs each year.
Testimonials
An excellent selection of speakers on topics current to management development.
Corrie Gicante,
Coordinator Coaching/Mentoring Ontario Catholic Supervisory Officers Association
Very lively presentation! Keeps attention all the way through with some great numbers and great resources! If there is one presentation you should see, this is THE one!
Cathy van der Ha,
entrepreneur
The First 100 Days material Joey shared with us was useful and applied to our businesses. He had a way of opening our minds to new ways of thinking about our clients.
Robert Morris,
Certified Fleet Services
I had read much of the material that the speakers had published, but hearing them speak & how they engaged you in the material brought it to life. It was well worth my time and would recommend it to everyone!
Karen Lowery,
Manager Financial & Logistical Services George Brown College
Passion is what sets The Art of Marketing apart from other conferences and events. The passion these speakers exhibit and exude takes the event to the next level - from informative to inspiring!
Jade Gulash,
Marketing & Communications Consultant Health Quality Council
Enjoyed the day! Picked up excellent ideas that are immediately actionable. Great value, great networking and great takeaways.
Glain Roberts-McCabe,
President The Executive Roundtable