Past Events
Each full day conference is targeted at a unique industry and developed to answer the critical questions presently facing today's top organizations.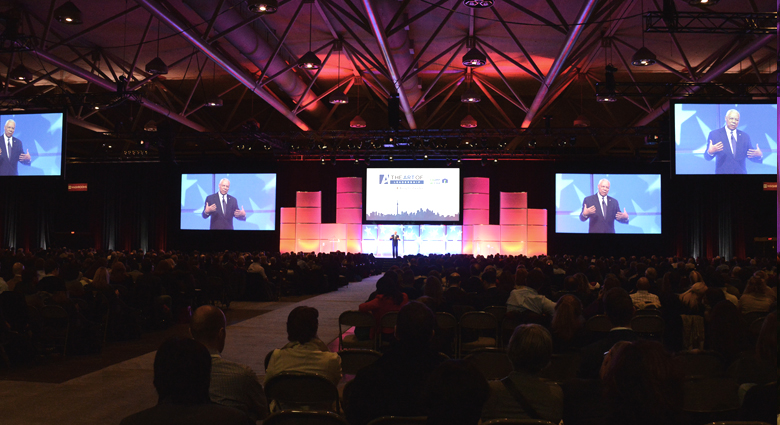 Available in major markets across Canada, The Art Of conferences attract an exclusive audience of over 20,000 business leaders, decision makers, and entrepreneurs each year.
Testimonials
The First 100 Days material Joey shared with us was useful and applied to our businesses. He had a way of opening our minds to new ways of thinking about our clients.
Robert Morris,
Certified Fleet Services
Great conference... Montreal needs more great conferences!
Liseanne Gillham,
Sr. Marketing Manger Autodesk
Joey Coleman gets it - he understands what makes customer relationships terrific. Understanding how our customers see the relationship is just the first step in building rewarding customer relationships that last a lifetime.
Michael Ramsay,
Director Deloitte Canada
Mindblowing!!! Joey has you riveted from start to finish. You will be hinging on every nuance of every word as the inflections in his voice take you to places you didn't know you could go as a new entrepreneur.
Dave Agnew,
entrepreneur
Joey offers a unique and insightful take on customer experience; a topic that is well-covered but rarely covered well.
Partner,
Deloitte Canada
The material presented was very relevant to the times, we could definitely learn from what was said today.
Ann Barna,
Director of HR HDS Retail North America