Jim Fannin
World's #1 Coach of Champions, Bestselling Author & Peak Performance Expert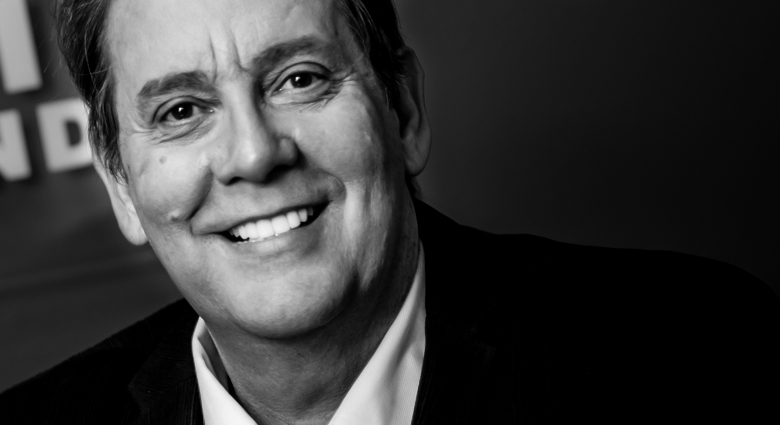 In one workshop Jim Fannin changed my life and most of the lives in my management team.
More than a life coach, Jim Fannin is a "change your life" coach. His thought management system EMPOWERS people to SWIFTLY be the best they can be without inconvenience. Period!
Jim Fannin was born poor in the foothills of Appalachia on November 4, 1949 in Ashland, Kentucky. Jim graduated from Paul G. Blazer High School in 1967; received a full tennis scholarship from East Tennessee State University and earned a bachelor degree in marketing and psychology in 1971. He created and personally funded a private research project in 1974 with three PhDs from Ohio State University on maximizing learning in children. This 18-month research project spawned his unique S.C.O.R.E.â Performance System that became the backbone of his personal coaching career.
Jim is an author, accomplished tennis player, raconteur, life strategist and sports and business consultant.
Jim has 35+ years of professional coaching, consulting and public speaking experience. He has coached over 150 professional athletes from eight sports including members of the PGA and LPGA tours, NBA, NFL, NHL, MLS, MLB, US Equestrian Association, World Series of Poker and the Olympics. He has trained tens of thousands of individuals and hundreds of companies from 36 industries in peak performance.
Jim has addressed major corporations such as Merrill Lynch, General Electric, DonTech, IBM, Apple Computer, Transamerica, Allstate Insurance, New York Life, Harris Bank Group, Northern Trust Bank, Domino's Pizza, Carnation, Starwood Hotels, Silhouette Optical, Bertram Yacht, Miles Labs, Mercedes, Dominick's Finer Foods, Toyota, Honda and Chrysler; and non-profits UAW Ford, YEO, YPO, YMCA, Children's Memorial Hospital, Hugh O'Brien Foundation, Cancer Wellness Centers & Boy's Clubs of America.
As an accomplished author Jim has penned three books including the S.C.O.R.E. for Life: The Secret Formula for Thinking Like A Champion (Harper Collins '06) and The Zoniac Kids: Mr. Z's Secret Formula (to be published). In addition he has produced six audio CDs that include: Life in the Zone , Business in the Zone , Tennis in the Zone , Sports in the Zone, Golf in the Zone & Baseball in the Zone .
Jim has been featured in national magazines such as Men's Health, Esquire, Celebrated Living-American Airlines, Sports Illustrated, Fortune Small Business; interviewed on ESPN, Fox Sports, PBS, Sirius and CBS radio; featured in the New York Times, Chicago Tribune & Sun-Times, New York Post, Atlanta Journal, Miami Herald, Los Angeles Times, Cleveland Plain Dealer, Washington Post, Dallas Star, New York Daily Herald; and appeared on television shows on NBC, CBS, Fox, ESPN, ABC and PBS.
Articles by Jim Fannin
Jim Fannin

We all evolve. Change is an absolute. Life is about mental, physical and spiritual growth. The more introspection, the faster there is growth. Sometimes we need to accelerate our growth and this may require reinvention. Reinvention usually comes from immediate need.
Previous Events featuring Jim Fannin
The Art Of

Porter Gale, former Vice President of Virgin America started the morning off speaking to her bestselling book: Your Network is Your Net Worth: Unlocking the Hidden Power of Your Connections.