Jeffrey Hayzlett
Former CMO, Eastman Kodak Company & Bestselling Author, The Mirror Test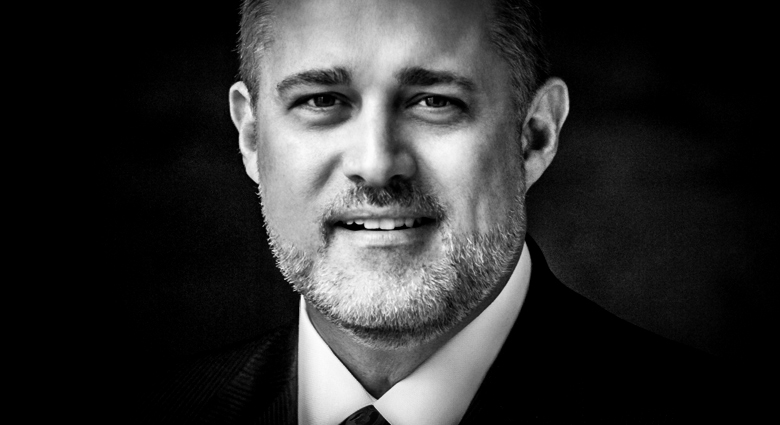 Hayzlett is a born leader, and understands what it takes to adapt and survive in the ever-changing business climate we live in. THE MIRROR TEST is a testament to what it takes to be a survivor, and thrive.
Jeffrey Hayzlett has been called a lot of things, most of them good. He has been described as a "CMO [chief marketing officer] on steroids," who parlayed what he learned running his own businesses into his position as Kodak's CMO, where he helped revitalize one of the world's iconic brands.

At Kodak, Hayzlett helped to lead one of the biggest turnarounds in business history. Named by Forbes Magazine, as the "Celebrity CMO," for his numerous television and public appearances, he was responsible for the Kodak's worldwide marketing operations including the design and implementation of all marketing strategies, investments, policies, and processes. He led the company's efforts for Strategy and Planning, Marketing Programs, Marketing Network Operations, Brand Development and Management, Business Development, and Corporate Sponsorships. He was also responsible for the company's Corporate Communications, Public Relations and Public Affairs organizations.

Prior to joining Kodak, he led a private business development and public relations firm specializing in the technology and visual communications industries. He also held senior management positions in strategic business development and marketing at several companies, including Cenveo, Webprint, and Colorbus, Inc., and served in staff positions in the United States Senate and House of Representatives.

Hayzlett is the author of the best selling book, The Mirror Test, and he speaks frequently around the world on business growth, communications, and marketing. He is cited as a leading marketing expert in numerous books, magazines, and newspapers worldwide, and is a frequent television guest and commentator, having appeared on shows including CNBC's The Big Idea with Donny Deutsch, Fox Business News, and NBC's Celebrity Apprentice with Donald Trump.

Hayzlett has received numerous global marketing and business awards and honors, including the Frost & Sullivan Lifetime Achievement Award for marketing. He was named "Business to Business Marketer of the Year" by BtoB Magazine and "Direct Marketer of the Year" by the University of Akron Taylor Institute for Direct Marketing. In 2008, Hayzlett was inducted into the College of Business Administration Direct Marketers Hall of Fame. In 2009, he was awarded the prestigious "G.D. Crain Jr. Award for Marketing Excellence" and inducted into the BMA Hall of Fame at the Business Marketing Association's annual conference. Previously, the U.S. Small Business Association named him "Entrepreneur of the Year."

Hayzlett currently sits on the Business Marketing Association (BMA) board of directors and is a past chairman of BMA. He is a member of the advisory board of the CMO Council, chairman of the Sales and Marketing Executives International (SMEI) Foundation for Marketing Education, a permanent trustee of the SMEI Academy of Achievement Sales and Marketing Hall of Fame, and a two-term past chairman of SMEI. He serves on Sales & Marketing Management Magazine's 2009 Editorial Advisory Board.